Laughlinusa.com
Have you ever wondered when is a good time to form an LLC? Or if you should be an C corp. or S corp.? have you had an LLC put the book on the shelf never to open it again (not good)? Should you be a DE copr? Or a NV corp? or some other state?
Laughlin is a firm that specializes in the forming and maintenance of corporate structures such as LLC, Scorps, C corps etc.
They help investors ascertain whether they need a corporate structure, "entity" , and which one is most appropriate. While thy e are not lawyers or CPAs they have been advising clients in this area for more than 50 years. They often partner with Day and Associates the preeminent experts in the area of asset protection.

SpecializedIRAServices.com
If you were thinking about owning real estate in your IRA but don't know how to do it or who to ask for help, we recommend this company. They are the most hands-on, informative and educational firm we have met. There are many choices out there for this service but most of those companies have gotten too big to serve. They will not only explain how it works, but review your portfolio help you decide what could be turned into a self-directed IRA , or SDIRA, how you might leverage, how you could borrow from your IRA, even how to partner with other IRAs for even better returns, faster growth, or bigger deals.
To find out if the self-directed IRA is right for you. Contact them and let them know we referred you for a special discount.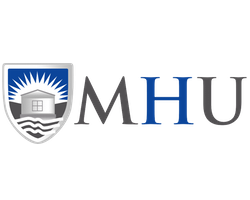 Mobilehomeuniversity.com
MHU is part of a group of sister companies under CRE.com
Frank Rolfe and Dave Reynolds are the 5th largest owners of mobile home parks in the US! Behind Buffett, Zell and the country of Singapore. They have 32000 lots spread over 300 parks and growing. They have seen it all and share their knowledge. Frank shares their experience knowledge and advice freely when you are part of their membership. You will learn the basics and even information that applies to other asset classes. Frank and Dave teach you to think as an investor using their asset class as the tool.
David Reynolds is also the creator of www.mobilehomestore.com a website dedicated to the sale and purchase of MHparks and RV parks.
We partnered with them, and yes of course took their class and are members of MHU community, we because we saw first hand they are the real deal and worth every penny.
They are the best class and membership on buying mobile home parks. If you want a BIG money deal, though some can be had for medium money, if you want to be part of the affordable housing movement then this is the place for you. Mobile home university offers a home study class, an in-person bootcamps and weekly calls with Frank. Once a year they also offer an online Affordable Housing Symposium that brings together all types of speakers form the different vendors that a Mobile Home Park owner would need.

Day-Law.com
Day Law is  a firm dedicated to the area of asset protection and estate planning. With Kevin Day at the helm of the company they are able to draw on 50 years of domestic and international asset protection law practice.  From the simple to the complex they can advise, structure and collaborate with your other advisors on: Domestic Security Trust (DST), Master Protection Trust (MPT), Domestic Asset Protection Trust (DAPT), Offshore Asset Protection Trust (OAPT), Family Limited Partnership (FLP), Limited Liability Company (LLC), Corporation, Forms 3520 and 3520-A, and more. They also can administer trusts once formed whether by their firm or another. 
Kevin L. Day, Esq. is one of the leading estate planning and international asset protection planning attorneys in the United States and is President of the law firm of Day & Associates Incorporated in Solana Beach, California. Mr. Day's Bachelor Degree is in Chinese Studies, and he holds both a Masters of Business Administration in International Management and Doctor of Jurisprudence degree. He was a university academic administrator for eight years, a law professor at the doctorate level and a law school Dean of Students, before going into private practice. In addition to his legal expertise, Mr. Day brings his extensive business knowledge as an MBA in International Business to his law practice. Attorney Day travels regularly to Europe with clients on more advanced planning. He also travels regularly to Asia. While studying in the Republic of China in the late 1970s, he gained a fluency in Mandarin Chinese. He uses this knowledge in assisting "inbound" trust clients and formation issues related to business interests in the Pacific Rim. Mr. Day successfully uses domestic and international trusts and corporations throughout the United States to meet the asset protection and estate planninggoals of U.S. entrepreneurs, as well as inbound foreign trust clients. The typical goal of a U.S. client for asset protection is to use International Law where the U.S. law supports it, but keep assets here under the client's control ("importing foreign law, not exporting assets"). Tax-advantaged estate planning, charitable and retirement planning, capital gains tax deferral planning, captive insurance, and advanced asset protection are all areas where Mr. Day's law practice can assist. Independent CPAs and tax attorneys are to be used for any and all tax related issues.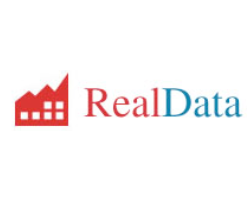 RealData.com
Frank Gallinelli explains what RealData is 🙂
I founded this company in 1981 when personal computers were something of a novelty. One year earlier, I had come upon an investment opportunity that was too complicated to unravel with my financial calculator. I needed computing power, but I couldn't find any real estate software that was adequate for my needs.
Having little choice, I set to work with my office computer and a spreadsheet program and devised an analysis model that made sense of the investment. I not only bought the property, but I also attracted the attention of colleagues who were intrigued with my automated solution to this problem. And so RealData® and our first product, Real Estate Investment Analysis, were born.
Since that time our company has added new software products almost ever year, but we have stayed with the same basic principles that we started with: Our products are designed by people who understand the real estate industry–they create real solutions for real-life business situations.
Now Real Data includes program for analysis, books and an educational video series for investors.

Exeter1031.com
Exeter 1031 is the company we recommend for those who are planning to do a 1031 tax deferred exchange on a property. What is an exchange? It is part of the IRC that allows the owner of an income producing property to sell and reinvest the funds with no capital gains tax due. The sale and reinvestment must take place within a certain time frame and the funds may not be in the possession of the seller therefore requiring an intermediary such as Exeter 1031. Basically your money is parked in this intermediary AKA "accommodator" then turned over to the escrow or closing agent of the purchase. If any money is paid to the seller, the one doing the exchange, the tax is due. Bill Exeter the CEO of Exeter 1031 and group of companies, has been involved in the 1031 exchange process since the 1980s and has seen it all. They can do a face to face meeting or online meeting before you decide to do a 1031 and calculate for you what the new "upleg" price should be, how much debt you will need to carry forward and give you a clear understanding of the time lines. We recommend them above title companies, who also provide this service, because they are hands on, have many years of experience and the namesake of the company is overseeing things and has his reputation on the line. No hiding behind a big corporation.
If you are thinking about a 1031 exchange, contact Exeter and let them know we referred you for a special discount.

WeCloseNotes.com
This is by far the best "note school" that we have found. The CEO Scott Carson is a great teacher, kind, and funny. Just the way you wish all teachers had been in school. Scott walk the walk. He owns 100s of notes, started in the mortgage industry and in the downturn of 2008 moved in to buying notes that banks didn't want, enjoying deep discounts. He specializes in non-performing notes paying 30% or less of appraised value, sometimes getting borrowers back on track and sometimes having to foreclose.
Be ready to learn the nitty gritty and quickly get to where you own a note. He has online learning options as well as an intensive in person learning and then mastermind classes where you actually do the deal.
As a student of Cash Flow Academy, you learned about notes briefly. If this sounded like something that you would might do well in, then contact them to find out when their next learning and doing opportunities are. Not sure what a note is ? take CFA first.
If you contact Scott, let him know you were referred by CFA and they will give you the special discount.