When we hear real estate, we think by default about business and making money out of properties. Rainbow Services, an organization that provides housing for those women in crisis who have children, looks at the word "home" with a whole other meaning. Elizabeth Eastlund, the Executive Director of Rainbow Services, talks with Athena Paquette Cormier about what happens behind closed doors in some communities and what their organization does to help. She discusses the details of what people go through and gives her insight on how society should change the way it looks at domestic violence. Elizabeth also shares heart-warming stories that they have experienced firsthand with the people that they've assisted in escaping from abusive homes into a safe and comfortable environment.
—
Watch the episode here:
Listen to the podcast here:
Rainbow Services: Improving The Community From Within Your Home With Elizabeth Eastlund
I have the Executive Director of Rainbow Services. Her name's Elizabeth Eastlund. Welcome, Elizabeth.
Thank you.
Thanks for coming and joining me. We want to know about Rainbow Services and what you all do to provide housing. Do you do something else besides housing?
In Rainbow Services, our mission is we seek to end the cycle of family violence. We do that by providing support services, shelter and housing to people who've experienced intimate partner violence. We're located in the South Bay. Through our shelter system, we take people from all around LA County and the surrounding counties depending on the dangerousness of the situation. Our support services include counseling, either individual counseling or support groups, parenting support, children's services, and legal assistance. It also includes advocacy around looking at what benefits a victim may be eligible for through victim of crime funding and a whole host of partnerships in the community to make sure that we're supporting families holistically.
I started my relationship with Rainbow Services back in 2006. What amazed me is all the people that you do serve. Can you tell us a little bit about the background? How was Rainbow Services born? Who brought it into this world?
You mentioned 2006. That's when I started with the organization. Back in 1983, there was a support group for women through the Harbor Area YWCA. What the women were finding in that support group was a lot of people sharing stories of being abused by their intimate partner. From that support group, they started a whole chain of safe houses and different families who would be willing to take in women and their children who were being abused and needed to get out of a violent situation. Over the course of those years, we had a house that was donated to us by a supportive donor for $1 a year for the lease. That was a four-bedroom house where we started and then eventually, we created a more formal shelter and modernized space to be able to serve more families. We have an emergency shelter that can serve up to seven families at a time, including a family with a pet, which is important to be able to offer because oftentimes, people will not leave a situation if they can't take their pets.
We have a transitional housing unit that is programmed with nine apartment units and one-bedroom in a communal space. We get to serve up to ten families there. This past couple of years, we've implemented what's called Domestic Violence Housing First Approaches, where we help people with their rent for a few months or with a security deposit. Whatever they may need in terms of staying safely in a house either where they're at or moving to a new rental unit on their own. Not everybody needs to go to a shelter in order to escape their situation and not everybody's ready to escape. We provide services that help people understand what their options are. Housing First has been a real blessing for some of our clients who may need financial support instead of going to a shelter. We know that once people become homeless, it's super costly versus getting someone a house as quickly as possible.
Is it costly for the government?
It is for the person, the government and nonprofit organizations. A shelter is an expensive model. It's necessary for some domestic violence survivors who are fleeing extremely dangerous situations as well as transitional housing because of the support that is wrapped around the family. When they're in transitional housing, it costs a little bit more than if someone was in their own rental unit. Though, there's still a need for people to have a safe and confidential place to live, to be supported with legal services and counseling, and the ability to address the trauma that they've experienced as well as to support them in their parenting with kids who've been witness to that trauma.
Rainbow Services is a local system. You're not national or anything like that.
Different leaders bring in different approaches.
Click To Tweet
We're based in the South Bay. Our main offices are in San Pedro. We're part of the city of Los Angeles. We're part of the city family and then we work with national partners. The national network to NDB, we call on from time to time when we're dealing with a local or national policy that's going to affect our funding or the services that we're providing or survivors directly. Also, the National Alliance on Safe Housing has been an incredible partner in helping us to address Housing First and how we implement those approaches.
What is Housing First?
Housing First is looking at how we can quickly house someone is either vulnerable for homelessness or homeless instead of whether they're in a shelter right now or if they're in their own home and want to quickly move to a different rental unit. We're able to provide them with mobile advocacy where we go out to them and help them identify housing, and then pay for a few month's rents or up to 24 months of their rent depending on their situation to be able to remain safely housed in a violence-free environment.
How do you find out that someone needs your help?
It's always a tricky thing. We don't necessarily need to advertise our services because we don't have the capacity to serve everyone who calls us. We do have to provide some level of support through our hotline or resource center for survivors. A lot of people get referred to us through word of mouth, so people that have friends or family who have come to us and our services. We have a lot of referrals through either law enforcement or the Department of Children & Family Services, where they've interacted with a family who's experiencing intimate partner violence and they refer them to us.
Do schools refer people to you?
We do a lot of outreach in schools in terms of education. We have received some referrals through the local schools. We work with the local schools in order to provide education and be a resource in the community.
Is that education to the administration and teachers or the children?
That's all of the above and the parents. We've been focused on providing information to the kids, but we have worked with other schools where we present to parenting groups. Long ago, I presented to teachers and the administration of one of our local middle schools to help them understand the experience of a kid who's witnessed trauma and been traumatized themselves, and how that may affect their ability to pay attention or not. They may become disruptive in class and what people typically tag as Attention Deficit Disorder may be related to the trauma that the kid has experienced. We do a lot of education and we're trying to increase people's empathy for other people's experiences and not mislabel what may be happening with the child.
You became an Executive Director a couple of years ago. You've been with Rainbow since 2006. What's your background? How did you come about becoming an Executive Director?
Prior to Rainbow, I started my social work career in the Skid Row area of Los Angeles, working in homelessness. After that, I went to get my clinical training working with people living with HIV and AIDS at the CARE Clinic in Long Beach and programs. I then found Rainbow. I wanted to work with women and children and I wanted to get back into the housing and homelessness world in some way. This was a great place for me to utilize the skills that I gained thus far. Coming here, I was thinking, "Maybe I'll go and do something else." I realized that was my pattern.
I was leaving places after four years and what I needed to work through was burnout because, as a social worker and working with populations that are vulnerable, it can be challenging to stay positive. Rainbow is such an incredible organization. I felt like I had found a home here. I worked through my burnout. At that time, we were learning a lot more about Trauma-Informed Care and how the effects of working with somebody who's experienced trauma and listening to their trauma narratives all day long, even working with systems that are traumatizing has an effect on the people who work for Rainbow.
We're getting a little bit better at recognizing that and implementing self-care and wellness practices for our staff about how they are taking care of themselves and where did their stories go at the end of the day. Through that process, the former Executive Director, Ben Schirmer, when he left, I wanted to make sure that we were continuing with that program model because he was supportive of us implementing it. It's a huge shift and a culture change for an organization to adopt the Trauma-Informed Care model. That's what helped me make the decision to apply for the Executive Director position and to also look at how do we then bring Trauma-Informed Care to another level of the organization because it has to start at the top.
You have to buy-in from the top to create a welcoming space and a supportive space for anybody who walks through our door. We have empathy and understanding that the people who come to this work to provide service have often been traumatized in some way by intimate partner violence. We also want to affect the larger systems work that is out there is much needed in terms of interacting with the various systems like homelessness, law enforcement and the Department of Children and Family Services. My passion has always been around policy advocacy and trying to help improve the system's response to the survivors we're serving. Becoming an Executive Director, a huge part of my job is trying to affect different systems.
You're getting to not only continue in the direction that Ben started creating but you feel like you're going to have a better impact that you get to steer the ship a little bit.
Different leaders bring in different approaches and mine has been to engage in systems advocacy work and to create partnerships with other organizations in the community. Not that we didn't do that before, we're just doing it in a different way, especially around addressing homelessness. As that epidemic gets bigger, how are we ensuring that survivors are safely treated when they go into homeless service organizations as well?
It sounded like a lot of your clientele or the people that you help. They're also maybe more low-income people. They're not making a lot of money, so it could be a perpetual circle that they're in.
When you're poor, it's hard to get out of that cycle of poverty. It always amazes me in a lot of the different meetings that I go to around homelessness or other systems issues that we don't talk about poverty enough. Rainbow serves about 400 families each year. The 95% of those families are living at or below the poverty level. That percentage increased over the past years. It used to be in the high 80% and then low 90%. Now it's been steady at 95% of the families we serve are low-income living at or below the poverty level and some are well below. When you're in that cycle of poverty, it's hard to identify opportunities to improve your economic situation.
One area we're trying to focus on is to identify partners who can come in and help the survivors we serve with improving their economic situation. It's not something that we necessarily have expertise in. Our expertise is in that emotional support and looking at which benefits people are eligible for and how do you interact with your kids and support your kids. We have expertise in a lot of areas but we definitely don't want to take on something. If there's a model out there or partners that we can engage with to come in and help the survivors we serve, we like partnering.
How many agencies or groups do you think you've partnered with?
Early childhood experiences of trauma affect people much later in life.
Click To Tweet
I could talk about a few of our formal partners. The biggest area with the homeless service system, we have a formal partnership with Harbor Interfaith Services. We're one of the first areas in the Service Planning Area 8 in the county to co-locate a domestic violence advocate at a homeless service agency. There's one agency way up in the northern part of the county in the Antelope Valley that's always been a dual agency serving the homeless and domestic violence survivors, for us to go into Harbor Interfaith space brand new a few years back. We partner with them, as well as with Downtown Women's Center. Rainbow's one of the co-leads in creating the Domestic Violence Homeless Services Coalition. The whole purpose is to look at how the system can be more responsive to the needs of survivors.
For many years, survivors have been pushed around between the system saying, "You're not escaping a violent situation right now." The DV system of care may say, "You're just homeless. Go to Harbor Interfaith." Harbor Interfaith assesses them and they see that they have a violent episode a few months back. They don't think that's safe for them to be in the shelter, so they would send them back. We've changed some of our policies to be more flexible to when was the last incident of abuse. If violence is the main reason why you're homeless, we will consider helping out a family, especially if there's a dangerousness factor still prevalent. If they're still fleeing an abusive situation, stalking is a serious thing.
If someone's being stalked, that's a huge red flag that we want to make sure that they're safe and in a confidential place. These are just two examples. Another one is a group called FreeFrom. They're an economic empowerment group and they're brand new. They're working with families in our transitional housing program to help them identify how they can improve their economic situation, either through repairing their credit or looking at benefits that they might be eligible for social entrepreneurship. They help victims set up their own businesses if that's what they want to do. That's an exciting new partnership that we're looking forward to.
Is there anything like any of these places that train you with different skills in a short period so you can get in the workforce?
Either we do that. There's the Harbor Community Workforce Center. Some people are there and we work with people who are on welfare and part of the game program. They are required to enter into some education or employment training. Those programs we would refer out. That's not our expertise.
Tell me a little bit about legal services. You do something with what their rights are. How does someone who has to run away from a situation protect themselves?
Our legal services were established probably in 2008. Initially, we started out helping people understanding their rights in terms of if they're married and own property or have some joint property. Also, how they can file and go through that process with restraining orders. A lot of times, people come to us and they need help in filling out the declaration to get a restraining order. We partner our legal services with other legal services providers to make sure that if we're not able to provide a certain type of legal service, we have partners in the community who can. There's a restraining order on a lot of child custody issues and we have a whole network of pro bono attorneys that we can call on to help people with different legal situations.
Mostly, your residents are mothers and children. Do you have fathers that come, too?
We do serve men and we serve both single men and fathers. We've had both in our shelters. Oftentimes, it's challenging for men to find a shelter that will take them. We started that many years ago in opening up our access for men to be able to access our shelter and services. First, we did that through our services and looking at how that would affect the dynamics of our support group to have men in this support group. What was amazing was these men would come in and share stories that sounded like a woman's story. The other participants and clients identified with what they were saying. Gender didn't matter in those situations. We definitely want to let other participants know that we have men who have been accepted to shelter. When they do shelter and take, we let them know that we do serve men, teenage boys and young adults if needed so that they understand that our community is inclusive of serving any victim who's turning to us for help.
You have single people, not just families coming through.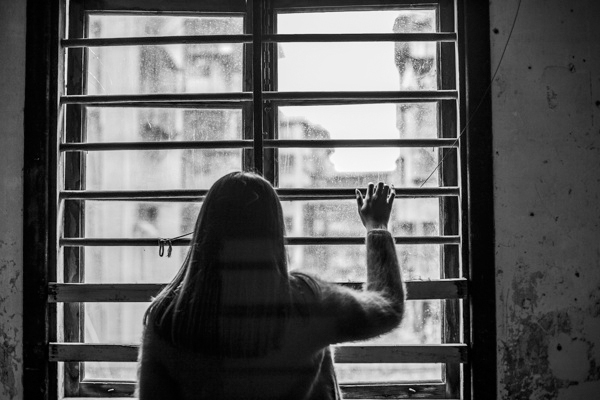 We serve both singles and families.
How many houses do you have?
We have our emergency shelter and we could take up to seven families at a time. If there's a big family, we may take one less to give them two rooms. It depends. That's more of a dorm-style setting where the family gets their own bedroom and every two individuals or a family shares a bathroom. We have a communal dining area, living room, industrial kitchen and commercial-grade kitchen for the people that come through in a year. Our transitional housing has nine apartment units. We have four units that can accommodate large families and then five units that can accommodate smaller families or families with younger children.
We have a room that we reserved for people who are either single, have a baby and infants and have absolutely nowhere else to go. It's hard to live in a bedroom in the house that is mostly communal space and community space for the rest of the people who are living there. With our DV Housing First program, we've served over 70 families with rental assistance and other types of funding to be able to keep them safely housed, either where they're at, keeping them housed in place or helping them find additional or other housing for them to be permanently housed.
Is there a time limit on how long they're in the emergency shelter versus the transitional one? Maybe you could also tell us how does someone qualify for the rental housing assistance thing. There must be a progression of some kind.
For emergency shelters, typically, people are fleeing a violent situation and are in need of a safe and confidential space. Because it's a communal space, we don't want to keep people there too long though they can stay for up to 90 days. What we've seen over the past few years is our average length of stay has doubled from staying 21 days to staying 42 days because there's nowhere for people to go. Transitional housing programs are limited. For our transitional housing, people can stay for up to twelve months. You can see that we serve a lot fewer people through that program because they can stay a lot longer.
With Housing First, this is a brand new model for us. In the beginning, we opened it up and said, "If you need help, we'll consider your requests for services." We weren't attached to looking at people who are more likely to be successful because that's often what a lot of programs do. You have to have income and have all of these things in place in order to qualify. The whole philosophy around Housing First is let's get people into a house or home, and then wrap them in services that will help them address all of those other needs like improving their economic situation, getting their credit repaired, their legal services, and ensuring that their kids are supported in education. All those other things can come after once they're housed.
If someone is in emergency mode and has to seek shelter from you, I would think a lot of them don't have any income at all. If you're a stay-at-home mom, you haven't been earning money. If it's a situation where you have to run away, then you have no income to support yourself. You have to help them get on track, maybe even getting income from the state or from whoever and whatever program they qualify for.
The whole spectrum of people we serve from those who are super poor who come with nothing to those who are working and may have to leave their job temporarily in order to stabilize their situation. Sometimes in those situations of financial abuse means that they don't have access to the money. They do come with nothing. The families we serve eventually end up having to reach out to the state for welfare to get started with trying to establish some income for their family. From there, depending on the situation looking for work or trying to figure out with their employer if it is safe for them to return to work or if they needed some transfer. It depends. It's a case by case situation.
That could be tricky if your abuser knows where you work, then you might not want to get back to it.
If we were to build a healthy community, we have to acknowledge all parts of our community, not just those who are turning to us for help.
Click To Tweet
That is an assumption that we've worked with for many years. We would require that if people were at our shelter that they didn't work. What we found was depending on the situation, it was better if some people continued working so that they could exit shelter as soon as possible. It's a huge disruption in people's lives to have to move out of their community, away from their friends and family to a shelter that they don't know and start rebuilding their lives from there. If there are situations where it's safe for the survivor to continue working or to continue with the employment that they have, then we assess with them. If that's safe to do so, they should continue once they get beyond that initial trauma of having to leave to be in a shelter. Once all of those things are addressed, if it's safe for them to continue working, we encourage that.
You served about 400 families. Do you have an idea of how many people are you able to help?
We look at that from time to time. A few years ago, LA City did an informal poll of some of the shelters that it funds. What that mini-study found was we turn away about 70% of people who call the request shelter because there's not enough space. That included people who called us multiple times and called other shelters multiple times. It was a duplicative number though I know we turn away more people than we can serve. When we're seeing people stay longer, we're not serving as many people. We came up to a situation where we may not be meeting some of the goals that we've set with different funders about the number of people we are serving, though that bed is full. If you look at a bed a night, we're far exceeding the numbers that we expect to serve. If we look at the individual person or family, we're serving fewer people in our shelters because they're staying longer. There's not a lot of options for them.
At least 400 people don't get in because you had the 400 that you were able to serve. I might be 400 and more.
The 400 is all of our programs. Only about 100 of those individuals are families who come to our shelters or in need of either the emergency shelter or transitional housing. By far, we serve people in the community who don't need the support of the shelter. The 300 families who don't necessarily need to come to our shelter, but they may still be vulnerable to homelessness because of their situation. Either they're still in an abusive relationship or they were able to leave and have some support in identifying housing and didn't need to come to the shelter.
When I say 400 families, that's all together, so about 100 in our shelters and then 300 are support services. They think of the DV Housing First model, where we will be able to serve more. I've been amazed that in that first year, we served more than 70 families. That's as many, if not more than, who we serve in our emergency shelter. It's all about flexible funding and being able to start from a place of what do you need versus saying, "This is what we have to offer." We're listening to survivors and what they may need.
Because there's a lack of affordable housing, where would you send people? If you could take them in, where would you have the goal to find housing? How would you solve that problem?
I have no idea. That's a huge question.
If you had a lot of money, you still have a problem finding them a place to live because you don't have space in your buildings.
It's also the ongoing cost. Even if we were able to find the unit for a family, there's only so much support that we can provide to them. Even with Housing First, there's only so much support we can provide to them unless we want to run out of funds. Even identifying ongoing support for a family, having some housing subsidy ongoing because it may take years for them to get back on their feet. If you think about starting from scratch, if you had to leave your office right now and you didn't know anybody in the area or thinking about going to a whole different community where you know no one, how long would it take you to try and figure things out? Also, to establish yourself and either start your own business or identify employment all on top of taking care of your kids. Dealing with the fact that you've been traumatized, it takes some time.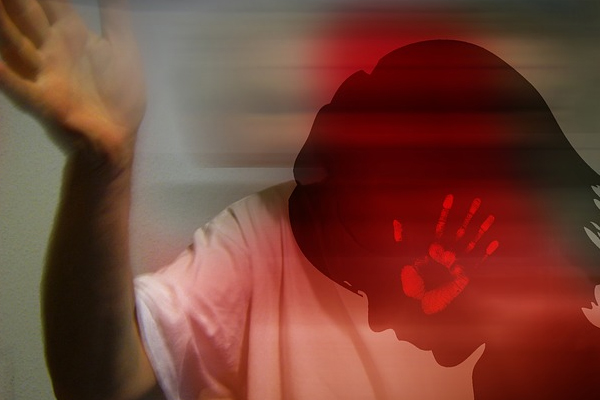 If you experienced trauma, your brain is scrambled. It's hard to think straight when you're under that emotional and physical pressure.
We're learning more about brain science, how trauma affects the brain and how early childhood experiences of trauma affects people much later in life. It's not just about mental health and substance abuse, but physical health issues and consequences from early childhood trauma. We're getting better at assessing those types of things to understand how complex people's histories are when they come to us. It's not just because one incident of intimate partner violence has happened. Often the families that we're seeing have been traumatized over the course of their lifetime.
In other words, you're saying that a relationship that's not healthy is not the only one in their lifetime. Previous to that, there were other relationships that weren't healthy.
Sometimes, starting with their family of origin. If you grew up in a family where violence is prevalent, you may not know that there are families where violence isn't prevalent. That may set people up to either be abused or become someone who harms their intimate partner. It's not everyone who grows up in a violent home either becomes a victim or an abuser. Many people do not. Those that do, there's often histories of violence. When we think about the people who are doing harm, we often say, "Hurt people, hurt people." We haven't done such a good job as a domestic violence movement in addressing the people who are causing the violence. Our next step is to figure out how we can engage those who are being violent towards others and help them. Victims, who come to us for help often will ask, "Do you guys have services for my partner?" Not everybody wants to leave their partner. The assumption that we make is that success means leaving. Some families want to stay together, so how do we support that as an organization?
I often think about the children. Before providing services and counseling to children, we're only working with one parent. We don't have any influence over the other parent who probably needs more help in terms of thinking behavior and being able to parent in an effective and supportive way. Also, helping them understand their own trauma and reactions. There's a lot we can do in the domestic violence field itself like beginning to ask those questions around. If we want to have an impact in creating healthy communities, then that means we have to engage with the people who are being violent as well because they're part of our community. If we want to have some impact on changing behavior or supporting a change, then we have to engage with people who are doing harm as well.
It seems to me when you're dealing with the children, you're missing part of the puzzle if you don't get to meet the other parent or see where they're coming from because it's in that child. That behavior is in their DNA, but it is what it is. They're soaking it, in other words. It's helpful if the child can see you helping the parent who's abusive too.
We have kids that we may help all week long and they may have visitations with the beast of parents. When all that work that we've done all week is undone on a weekend, we're all over on Monday trying to help them repair the damage that was done. It's this crazy cycle when you think about it versus, what would it be like if we helped that parent as well?
There's no program for that that you know of. 
There are a few places in California that are doing both survivor services and then services for people who are causing the harm or the abuser, the perpetrator or whatever label you want to give them. We're grappling with the question ourselves around, "Is this something we want to do in the future? If so, what would it take? What would that look like? Would our supporters be supportive of that?" It is a change but if we were to build a healthy community, we have to acknowledge all parts of our community. Not just those who are turning to us for help.
Who's on your staff to help with all this? How many specialists do you have?
It's not easy when you try something and it doesn't work. You just have to try it again.
Click To Tweet
We have a number of counselors, several social workers at masters level, and social workers as counselors. We have a team of case managers who are resource specialists and look at helping a family access the different services and funding that may be available to them as well as supporting them through any court process or children's protective service process that they may go through. We have our new community housing team, which consists of a coordinator or housing advocate who's working with Harbor Interfaith and their housing program aid. We have our legal services team, which is our Director of Legal Services, who is a lawyer. She oversees two and a half paralegals. We have two full-time paralegals and then a part-time one that we share with community legal services under a state grant.
In addition to that, we have a whole team of residential workers and two residential coordinators who oversee the operations and support services for our shelter families, and then childcare. We have five children's advocates who provide services directly to the children when the parent is either in a support group, counseling or a house meeting. They do different activities with the kids at the shelters. They're ready to set up an Eastery content at one of the shelters where we do have a big yard. We try and bring both the families of both shelters together for those types of events to build community. In addition to that, we have our administrative staff that keeps the lights on, writes the grants, reviews the contracts and does a whole host of things to make sure that we're operating properly and meeting all of the requirements of the various funders that we have. They're important to the organization as well.
When you get grants, you have to report to that foundation or wherever you get the grant from. You have to report how it's going and what results you're getting. You have to fill in forms for that. You got people who are not with the children but making sure that that money keeps coming.
Yeah, so that we can be with the children. It's grown over the past few years. We've needed to look at, how does our infrastructure supports our growth? Do we have enough people who are writing the reports, taking the data from what direct services, put it into our database and being able to generate reports to our funders?
Do you have Rainbow Service people who are living there and supporting the household or is it from the outside?
In our emergency shelter, we have staff on-site 24 hours a day. They're able to answer our hotline 24 hours a day in case people call in the middle of the night needing support. There's always someone working in Rainbow Landia, as I refer to. A lot of us get holidays coming up but we definitely always have people on staff to support our shelter families.
Where do you see Rainbow Services going in the next years? Do you have a vision of what's it going to become?
We're excited about being able to implement the Domestic Violence Housing First model and being able to serve more families through that model. We wrapped up an evaluation that we were part of a statewide evaluation that looked at how to implement this model. We're one of the eight agencies that were initially funded in the State of California. Rainbow participated in the process evaluation. That showed how people were using the money and how we set up the program. We became a learning cohort of the seven agencies that participated. Hopefully, the funding will continue for that type of program and the valuation will continue to show that we have good results when we can provide flexible funding to families and not try and stuffed them into a rigid box of, "This is exactly how you need to go through these different hoops in order to get help." That's hopeful.
We need to consider how our best is serving the kids that we serve in terms of looking at secondary prevention and how we can help them address the trauma that they've experienced now to prevent abuse later in their life and to prevent a whole host of issues later in their life. They focus on the kids and their clinical needs in addressing trauma and increasing their capacity to have healthy connections. One of the impacts that we want to make is that kids create healthy connections because we know that trauma causes disconnection. We want them to create healthy connections and know what that is. Finally, how do we get more men to be a part of this movement and violence? I'm not saying men are doing harm.
Men in general, think the domestic violence field has been seen as a woman's issue because we were born out of the feminist movement. When you think about it, there are a lot of men affected by domestic violence, whether they are perpetrating it, growing up in homes or they're seeing domestic violence happening. Men are affected by this issue as much as women. We need to figure out how to open up our movement in order to say, "You're connected and let's get connected. Let's try and build a healthy community together because this is not just a woman's issue. It's everybody's issue."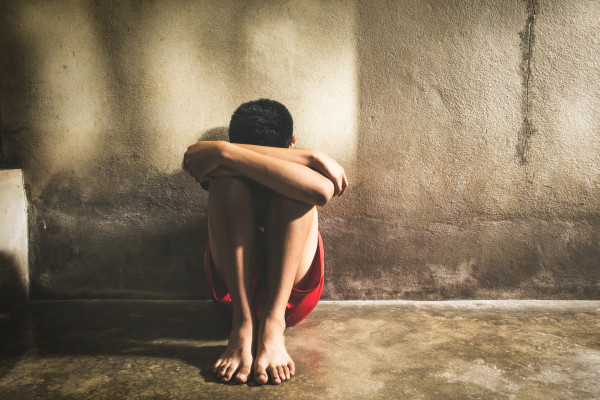 If we don't include them, then we're missing a piece of the puzzle. It's super critical, especially for the little kids who don't have their dad that would help them as they grow, as their role models and show them healthy relationships.
We have male volunteers. One of our case managers and another childcare worker are males. We want to have healthy men as examples in our organization as well working with the kids. We need to make sure that we're not talking poorly about their other parents because we don't know what the experience was. We don't know what their relationship is with that parent and then hopefully, support the parent who is with us and how they talk to their kids about what's happened and help them make sense of what's happened so that they're not just ignoring what's happened. I'm a great example of avoiding situations. It's a coping mechanism to work for some but at some point, you have to be able to face what's going on with the proper support. That's what we have to provide to survivors in their own time when they're ready, that they are able to get the support that they need.
Do you want to share a couple of case examples of people that you've helped? People love to know how something came to you, how a situation was and how it improved. Do you have an example that you could share?
I feel like I have a lot of them but what I usually like to share is about a teenage boy who came to our emergency shelter with his mom and his two siblings. He was a middle kid and when he first came to us, he was 13, going on 14. The mom had been abused his whole life and probably his older siblings' life. They're going on twenty years of being in an abusive relationship. When he first came to the shelter, he was angry. He did not understand why he had to come to this unfamiliar place and why can't they stay with his dad? He's acting out a lot towards other kids, towards his mom, towards the staff. We worked with the mom constantly.
This was back when I was a director of the program. Every week, the staff was coming to me and saying, "What do we do?" What we were seeing was that this kid had some leadership skills. Good or bad, he was leading other kids in either good situations or bad ones. We did a lot of work with his mom and with him around communication and the types of communication that we support one another. They eventually went to our transitional housing program. What we noticed was he would get angry when he would see other kids leave to go visit their fathers because he couldn't visit his father. He was in this situation where it was so bad that there was no visitation order.
In those cases, it's hard because they don't tend to understand why they can't see their dad. Maybe they didn't see all of the abuse or they saw it and it was so normalized. Sitting and listening to his experience helped him to look at himself as a leader and ask him how he wants to use those skills in helping us to help other kids. He did a whole 180 over the course of time in understanding why they were there and becoming more supportive of his mother and less abusive towards his mother. He was mimicking the behavior that he saw in his household and not just in his household, he would talk to his friends and family and he would see people being abusive towards one another too. For him, it was normalized.
He turned out to be this kid who became helpful to staff and engaging. I always think of him as a success story because for many months, it was a challenge after the challenge of trying to be adaptable and flexible to the family's needs and supporting mom in her efforts to parent. Also, trying to set boundaries with him about behavior that we will and will not tolerate. Acknowledging his emotional journey in that whole separation from his father and in the education that's needed about what a beast looks like. It was normalized in his family. He didn't even realize that some of his behaviors were abusive.
It takes time and that's what I think about. I'm grateful for the amazing staff at Rainbow, all of the work that they do and the patience that they have because it's not easy. When you try something and it doesn't work, we have to try it again or try something new. You can see the frustration with some of the parents. Being able to support the whole family is important to us and then how are the other siblings affected when one sibling is acting out. We're ensuring that they all have the support and we're not just giving all of our attention to the one who's screaming the loudest.
They get a lesson out of that too.
How do we bring the whole family together to be more supportive of one another? That's what I often think about. They were with us for a while and eventually moved on to their own permanent and affordable housing for them. That was a true success story for us. The mom's confidence grew over the course of time, even in how she interacted with her kids. In the beginning, she allowed a lot of behavior because she felt guilty for bringing them to shelter. She felt like she was the one to blame versus seeing that it wasn't her choice to be abused. It was the person who was doing them harm. That was their choice to be.
Something that we want to look at is the message that we're sending in the community by asking, "Why doesn't she just leave?" It places all the responsibility on the survivor to make the change. Why do people abuse and why are people violent? Those are the questions we need to look at. "What are the roots of violence? How are we creating systems that support violence in our community?" Asking why are people violent places a responsibility on the people who are perpetrating that violence. Asking, "Why doesn't she just leave?" is the wrong question.
This has been enlightening and I loved our talk. Thank you for spending time. How would someone donate to Rainbow Services, whether it's cash or their time or maybe a building?
We would love an apartment building.
How can someone get in touch with you?
Our website is www.RainbowServicesDV.org. The DV stands for domestic violence. They can donate on our website or find out how to volunteer through our website. Our volunteers have to go through a 40-hour training if they want to work directly with the participants we're serving. We take donations of new items like clothing and food. We have different groups that do various drives for us. I always encourage people to think about donating suitcases or travel gear because often, the families who come to us come with nothing or their stuff in a plastic bag. Suitcases or duffle bags are needed. We love books, children's clothing and toys. We have a food pantry for people who come to our community resource center. Because we serve families who are super poor, we do as much as we can to supplement their needs by taking donations from generous community members around canned food and non-perishable items. If the wish list isn't on our website, they will be soon. They can always contact us through our website if they're wanting to do some food or clothing drive.
I find it easy when I throw a party to ask people to bring canned goods to my party as their "Entrance fee" like in college. There's a loading dock there and they take it off my hands.
We've had little kids do that. Instead of saying, "Bring me a present," they donate all the presents from their birthday party to Rainbow, which is awesome to see younger kids already become little philanthropists. We see other adults doing the same thing with gift cards. It's great if you are hosting a party to say, "Consider bringing in a gift card. I want to make a donation to Rainbow Services." For us, thinking about gas gift cards or Target or Walmart and the major stores are helpful. Browses are a great choice because we can buy the best tokens in Metro cards there for transportation.
We love gift cards and we love to be able to empower families by allowing them to make the choice of what they need. We pushed having people donate gift cards versus stuff because we know a lot of people like to give stuff at the holidays and presents for the kids. What we were finding is that it takes a lot of time for us to organize and we don't have a lot of control over what's donated. We're allowing families to shop for their own needs. We got so much support around gift cards and were able to give every family we were serving some level of support through gift cards. We still get stuff. We just didn't have as much. We always love cash too, so you can donate online.
I'm glad you pointed that out. Cash is good.
Our donors help us with the bottom line. Our government grants are restrictive on how we can spend them. Individual donations help us to be creative, be unique and be progressive in the purchase we're taking with the families we serve.
Are there any upcoming events you want to share with people?
I don't think we have any that are scheduled. October is Domestic Violence Awareness Month. We hope to have some fundraiser in there as well.
Thanks for joining me, Elizabeth. This has been so much fun to know about Rainbow Services and all the stuff you do.
I appreciate it, Athena. Thanks.
You're welcome. Next episode, you'll learn about LLCs and other corporate structures on how they protect your assets and your friendships. I'll be joined by Aaron Young from Laughlin Associates, who will do a one-on-one class on LLC, whether you need one or don't need one. Bring your questions to the live conversation because he's there to answer any questions you have about LLC. We will also be talking about 1031 exchange with Bill Exeter from Exeter Exchange. Hopefully, you can join us for one of those. If you'd like to join our mailing list, all you have to do is text 444999 and enter your email address and keyword MORTGAGEFUND. You'll be added to our mailing list just like that. Thanks for joining me. Thanks for joining me, Elizabeth.
Important Links:
About Elizabeth Eastlund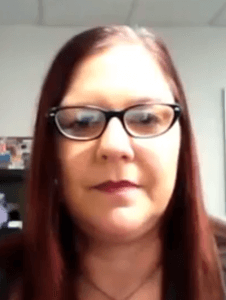 Elizabeth Eastlund, LCSW, joined Rainbow Services as their Director of Programs in April 2006 and assumed the position of Executive Director in October 2015. Previous to Rainbow, Eastlund gained valuable experience working for Skid Row Housing Trust, a non-profit housing developer in the Skid Row area of Los Angeles, as their Director of Residential Services.
Additionally, she worked as the Mental Health & Substance Abuse Coordinator for the CARE Program at St. Mary Medical Center in Long Beach, where she continued to gain experience developing programs while providing individual counseling to persons living with HIV. She is a regular guest lecturer at the USC School of Social Work in an attempt to influence the next generation of social workers. Eastlund co-authored two chapters, including one on intimate partner violence and another on substance abuse from a harm reduction perspective, in Transformative Social Work Practice which was published in September 2015.
Eastlund has a small private practice providing individual therapy to persons living with HIV/AIDS. Trauma theory and harm reduction philosophy have assisted her in developing supportive housing programs, working with individuals challenged by addictions, and those who have experienced interpersonal trauma. She has been implementing trauma-informed and harm reduction approaches at Rainbow Services since 2007. Eastlund was selected for the 2011 Strong Field Project Leadership Development Program funded through the Blue Shield Foundation to strengthen the leadership of the domestic violence field in California. Eastlund was selected for the 2014 Trans- Atlantic Exchange Program to explore the implementation of Psychologically Informed Environments in homeless shelters in London. Eastlund earned her BSW from CSULB, her MSW from UCLA, and became an LCSW in 2008.