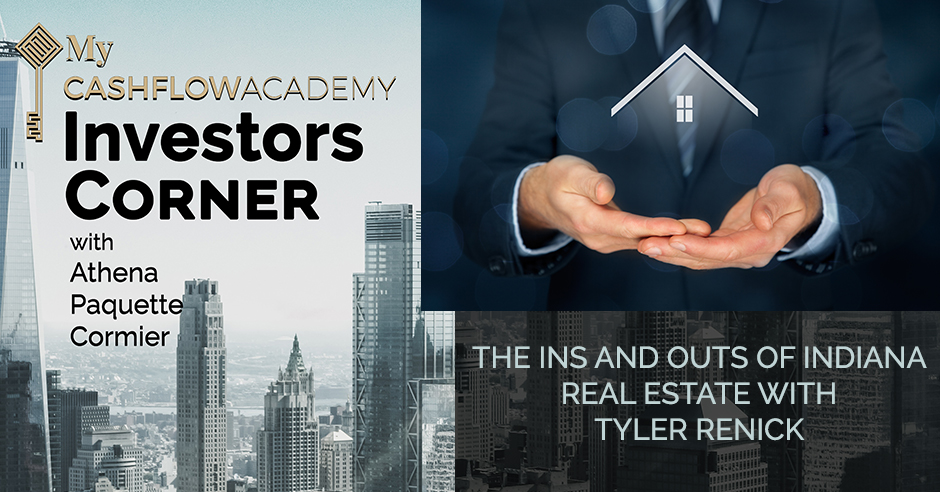 Being educated and aware of the differences in real estate all around is nothing but an advantage. In this episode, learn the specifics of real estate in Indianapolis. Managing Broker of Partnered Realtors, Tyler Renick, talks with Athena Paquette Cormier about the details of real estate in their state from making the buy or sell, property management, all the way to eviction. Tyler touches on the things you need to think about in order to know if this business is the one for you. He also shares some of the personal strategies he puts into place when doing business that has led to his success.
—
Listen to the podcast here:
The Ins And Outs Of Indiana Real Estate With Tyler Renick
I worked in construction for probably a couple of years. I did through the summers in high school and for maybe another year at a high school. I worked in a couple of different fields and ended up landing a job as a project manager for a fire and water restoration company, which is proven to be helpful for what I do now.
A fire and water restoration? What does that mean?
If a property is lost to fire or flooding, the insurance company will pay a contractor to come. I work with that company to oversee the project and budgeting and the whole bit.
What a great groundwork.
At a pretty young age, coordinating projects is something I did early on. I moved on from that and I was actually in flooring for a number of years in sales and installation, the family business. I made my move to real estate in 2012.
What was that spark that said, "Maybe I should try real estate I've got to do that because so and so did it?" Was there some kind of spark or inspiration? How did you come about that first job?
I didn't like what I was doing. I didn't have a lot of passion.
For the flooring?
Exactly or working for other people. There wasn't a lot of passion to be found. We started in property management. There was a friend of a friend and he was a contractor doing work for a hedge fund out of Connecticut. He was making $80,000 a year as a contractor, somewhere in that range. He does something like $5 million to $10 million a year. He's the largest contractor in the state. He does everything for American Homes 4 Rent. We still handle his accounting but he had a portfolio of properties and it was suggested to me, "You have a background in management. Property management may be a good business to start and here are a handful of properties to get started." I formed the company and the guy backs out. We don't have anything except for a company that was formed and it turned out to be a license required. I got a real estate license. We didn't use that for two years. It was two years with a license without brokering any deals. We started doing some online advertising and I landed a couple of big clients. I told you before one was a basketball player for the Pacers who ended up owning 180 properties.
Get out the gate, you've got a guy client who comes to you with 180 properties.
The first client and that's the interesting thing, in property management anyway and this is the education, you meet many different people with many different strategies. It's interesting because you meet conservative investors that want to buy the three beds and 1.5 bath house that has a decent township and schools that you're going to get a family that moves into and they're never going to move. That's their strategy for investing. You have others that want to invest in maybe lower-income areas where you have a slightly higher turnover, but the net yield is much higher. It's a lot of different strategies.
You had different people with those different strategies come to you and you adapt to their risk tolerance.
Yes. Some people are risk-averse and you have others that are willing to take the bigger risk.
Year one, you thought you were going to handle this guy's hedge fund portfolio thing that didn't work out but you still kept going. You could have said, "That didn't work out. Let me go back to the flooring." You had to make something out of this or just jumped in?
Yes, I started advertising. There were a couple of online platforms that I used. Thumbtack is owned by Google now. It got to where it was a little too expensive, but I got in with them early on. I got a lot of clients through them and a few other online platforms. As it turns out, in Indianapolis, there's a high demand for good property management. There are a lot of bad ones here, but there is a high demand for it because we're a great city to invest in. Little did I know when I started the company.
That's what I'm saying, you didn't know what you didn't know.
I did not have a clue.
Sometimes we jump in and it turns out good.
As it turns out, my background in project management and everything I've done up to this point has groomed me for stepping into the position. Life works out sometimes.
You never know why you had the instinct to do all these little things early on and all of a sudden, the puzzle comes together and you go, "That's why I was tortured at the flooring company. That's why they had to see all those fire and water damaged properties."
Property management takes a team to make it work. They're the nuts and bolts.
Click To Tweet
You got it. I don't think about it anymore. Stay on the path.
When did you buy your first home?
I bought my first home when I was 21 or 22. I'm still I'm in it now. I live here. I have twin boys and they entered their freshman year. I'll stay here probably until they finish high school. I'm in a good neighborhood and I love my home. I own four houses and a three-unit commercial building. I don't have a lot of other houses but this is the first house I ever bought.
What that means to me is you probably chose well for such a young age. You picked the neighborhood and size. You didn't have to say, "This is too small. I've got to move now." You chose pretty well for a 21-year-old. That's cool.
I did and what's funny is I made a lot of mistakes that I ended up coming out pretty far ahead. This was years ago that I bought this house. It was for sale by the owner. I did not use a realtor and did everything completely wrong.
Angels were looking after you, I guess.
I knew it was a nice home and I had a decent construction background. I thought I could do it myself and in hindsight, it could have been a disaster. I paid market value and now it's worth $70,000-ish more like everybody else. Markets come back and I paid my loan down to nothing. I love my house and I'm happy.
How many properties would you say you've managed over these past years?
Hundreds.
Some drop off, some come on board.
We've had six apartment complexes totaling hundreds of units. The houses are kind of the same way. One of my larger clients eventually wanted to buy the company and they ended up self-managing, forming a company that's similar to mine. I consulted them through it with my extensive knowledge. I have a system that works, management software and everything. I introduced them to the system of checks and balances and how we have it set up and they mirrored it. It was fine. We're about 70 units, give or take another 1 or 2, and we're out looking to grow the management company. I'm doing some investing personally. We have a real estate brokerage, a handful of realtors within that company. Growing the property management company does make a lot of sense, but I still love the business and I like the platform. I'm not going anywhere.
If I heard you right, the clients who invest with you are the properties that you could manage. You're not growing your property management, but you do take care of people who invest with you or whatever.
We're careful about what we will manage, knowing the city as well as we do and logistically, that being the main key. Our goal is not to become a property management company with 1,000 properties. If that was the goal, I'm sure we could accomplish it but we would rather perform a good service and be good at what we do. In our little slice of the pie, in our neck of the woods, we do try to keep within a certain radius, southside, westside and northwest side of Indianapolis. That's what we stick to. If it gets too far, we shy away from it.
It doesn't make sense to drive 40 minutes out of town each time there's a call. Is that kind of what you mean? It's too far away?
Tenant of placement or turns is a lot of work at the end of the day.
People think property management is easy that you collect the checks.
It's a difficult business. It takes a team. That's the thing. I'm very much on the operation side. The team is the nuts and bolts. I have a crew of guys who work for me full-time, but I have one key guy who's the lead. He doubles as our company maintenance man and he's a great guy.
He runs the crews for the things you got to do?
Correct.
To give people an even wider idea of your background, you're a realtor. What would you say the breakdown of your business is like? How many transactions of realty sales do you do? You're also investing you haven't mentioned this yet, but you're a house flipper. What portion are sales and how many houses do you flip to give us the balance with property management?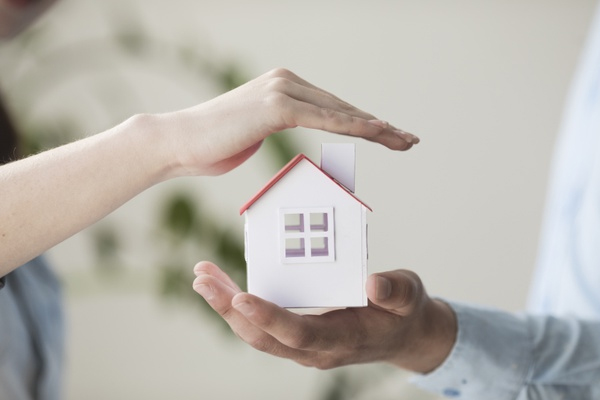 I started in property management and we're doing these rehabs for clients. This is back in the downturn of the economy. There are still a lot of bank foreclosures that can be had at relatively low prices and bargains. We're assisting with the purchase, building portfolios and consequently have to do the rehabs because they're not rentable units. I guess that's when I started hiring guys rather than using subcontractors because it didn't make sense to continue using subs and letting all that money go to waste.
It's because you're paying like retail or too high a price for the job?
Yes, for the labor alone. $20 an hour makes a lot more sense than paying contractor prices for certain things like painting drywall, minor electrical and plumbing. It's those types of things. I'm doing that I'm building my property management company. I have a real estate license because it's license required. I'm not yet selling properties. I ran into another friend that's in the business. I'm interviewing with realtors. I go to their office and like, "If you need anybody that needs property management, send them my way because it's what we do and selling houses." I'm with another local realtor and I'm telling her that we rehab houses and the base of our business and she says, "We should flip a house together." I'm like, "Okay, let's go for it." The way it worked out was we split it down the middle and I send my guys in for the rehab. It turns out to be pretty profitable and I learned a lot from her. I don't want to name drop but they sell north of $30 million a year as a company. That's good for a locally owned independent brokerage.
That's Indiana prices, not California prices. That's not 30 homes. That's a lot of homes.
It's hundreds of homes. That's selling 150 houses a year.
To get perspective, I thought I'd point that out.
She introduced me to that side of the business and now I have a lot of partners. I do a lot of stuff independently but I learned that from her. I guess brokering deals, starting to work with first time home buyers and sellers for that matter, was an eventuality that was going to happen.
It's part of the puzzle, right?
It is, because when people invest in a property, eventually it's going to be sold. Who better to sell it than the person who knows the true value of the property and the ins and the outs. Personally, I sold 47 houses. As a real estate broker, I flipped ten. That's our goal every year. It's 10 to 15 properties and I don't know that we can scale up from that, especially with inventory being as low as it is now. Scaling up to that, at least for me, would be difficult. Inventory is low.
You said you work mostly with investors. What would you say the ratio is to investors to the homeowner or home buyer people?
It's definitely more traditional homeowners. With investors, we do a fair amount of business but most of them buy and hold. The 1031 exchange for example, if they have to park a $1 million or $500,000 and they want to buy 3, 4 or 5 houses with them, we'll work with an investor to park the money. That's going to be the end of that. It sits there for years to come.
To reach your goals, you probably have to still do real estate sales until you're at the point you want to be at.
I honestly haven't taken a paycheck from the property management company in a couple of years. It does cashflow, but all that money goes to paying the guys and the software.
Can you describe your team in the property management or maybe the flipping? It seems to me to flip ten properties, you probably need a lot of workers and some of those workers need to be in property management. Who would you say is on your team? How many people do you have working on a regular basis?
We still do outsource to contractors. I bought some commercial buildings. They were a bargain. I couldn't pass them up, so we bought them. I can't put my guys on that kind of project. It's too much for them, especially structural repair. For those types of things, we'll farm that out to contractors. I have a couple of good friends that I've done a ton of business with over the years that I can trust for that kind of thing. I know their prices are going to be good and I know what the quality of the workmanship is going to be.
You can trust them. Most of the gamble is in trusting the wrong person.
Everything else is pretty easy and straightforward. If you know the market and the value of the house, building or whatever it is, it's all predictable. The only unpredictable thing is the cost associated with getting it to the top value. You're able to predict the cost of materials and labor and anything that's unforeseen, the better off you're going to be. Take the risk.
Could you describe to us the Indianapolis market? To disclose to people a lot of our people here, Cashflow Academy people know that I bought this note and it happens to be in Indianapolis. I've never been to Indianapolis. I probably couldn't tell you on the map. I could have gotten close but I knew there were car races there. That's about all I knew. How I met you is through the note thing. As I finally was taking control of this property through foreclosing on this note, I needed to find people to help me and when I was there, September 29th to October 1st to appear in court, I also tried to do some investigation on what Indianapolis is. It was pretty difficult to find a good realtor.
I went online, looked at pages and pages of realtor's faces. What I liked about your profile was your property manager and your description or whatever said that you worked with investors and your realtor. I thought, "I'm going to call this guy." That's how I met you. You're our realtor and property manager and going to tackle all of the street property. When I was there though, I saw properties anywhere from $30,000 per unit, which blew my mind all the way up to hundreds of thousands of dollar properties. Could you describe the different neighborhoods and where from an investor's point of view there's an opportunity?
Starting with the city, I'm a Southsider, so I like the southside. I have some bias but to speak for the city as a whole, I couldn't be a little bit off on this, I don't want to misspeak. I believe Forbes did a Top 10 Places to Live in the Country to Raise a Family and I believe Carmel and Zionsville were both on that list.
For every one property that you'll buy, you need to look at 30 properties.
Click To Tweet
That's near Indianapolis?
That is the northwest side of Indianapolis and outside of the loop. We call the loop, which is the interstate system that encompasses the city. As far as the fix and flip in Zionsville and Carmel, you're not going to find better areas across the nation. As far as education, crime rates and all those factors, they made the list for a reason in both places. Those are excellent places to invest but it would be difficult to find long-term holds there. They would perform it and yield decent net yields.
They wouldn't be high cap rate areas. They'd be more like your Blue Chip property that's low maintenance.
They may be good to hold long-term and watch the property value go up but you're not going to necessarily cashflow as well as you would on let's say the west side like Wayne Township. In Indianapolis, you'd be breaking down to townships. I would stay away from the center township as a general statement but there are great places to invest in the central township. The east side is tricky because if you look at a crime map, you'll see the bulk of the crime in Indianapolis happens on the east side and it's in a confined area. There are pocket neighborhoods in that area like Historic Irvington people. Historic Irvington is a great place to invest if you can find a deal there. It's the same thing with the southside where you have Fountain Square, Bates-Hendricks, Garfield Park and University Heights. These are great neighborhoods but they're blocks away from an area that didn't maybe wouldn't be such a great place to invest if you're looking for a long-term.
Anything that's outside of 465 the loop that circles the city, you're going to be safe. Finding your best bargains are in Decatur Township, Perry Township and South Port. Those types of areas, if you're looking for properties that are going to perform well and they're going. Their value is going to increase. The national average is something like 3% a year. They're going to stay ahead of that because Indianapolis stays ahead of that curve anyway as a whole. Inflation is at 2% and real estate tends to be at 3%. With these decent township areas, you're probably going to save a smidge ahead of that. Not that our current economy is an indicator. Nationwide, as I understand, they've seen a spike in real estate prices.
This is because of the housing shortage and everything that's happened. I work with a lot of investors like overseas investors. I see these people at auctions. They come in, and we're talking about hedge funds and oil money with Saudi Arabians or Chinese. They have all this money and they come in, they buy houses up by the thousands and what happens is now we have a housing shortage. These companies are continuing to hold or they're selling their assets in bulk to other companies and we have all these people that have great paying jobs that can't buy houses because there's no inventory. It's all being held by larger investment firms or reads or whatever it is.
To give people an idea of the Indianapolis stats, who are your bigger employers there? What kind of demographic? What are the jobs there? I have my own idea of what to look for in a city before investing but why don't you share like who the top employers are?
I'm going to rattle off a few that come to the top of mind here. A lot of great employers here. I can't tell you how many first time homebuyers that I've worked with that are out of college and working for Lilly, Allison Transmission, Dow or whoever it may be. We have all these great paying jobs and there is a plethora of buyers. If I remember this statistic correctly, it's something like 80% or 75% of buyers are Millennials. It's either on their first house or have been divorced and are now going to their second house, whatever the case. In Indianapolis, the houses are affordable. I told you I have a family in California. I've seen and I'm familiar with the real estate market there. My sister lives in East Village, lower Manhattan and I'm relatively familiar. I make a lot of trips there every year. I'm familiar with market trends across the country. It's my job to study these things, I kind of know what's going on.
It sounds like you have a lot of scientific companies like Eli Lilly. You have car industry people because of the Indianapolis 500 and maybe some hospitals and colleges. What are those?
You have Simon Cancer Center, which is downtown, IU and Eskenazi. These are top places in the world for specific diseases and it creates a fantastic city. At the end of the day, Indianapolis is a fantastic city. I was lucky to hit the lottery of birth and ended up here. Lance Armstrong, for example, testicular cancer guy ended up here with Dr. Einhorn in IU Health. That that speaks volumes, he could have gone anywhere in the world but he ends up here. It's the same story across the board. It's a secret that's gotten out to a lot of the rest of the country and as far as investors are and the rest of the world is concerned. We have a stable job market and housing prices are cheap. It meets a lot of people's criteria for investing. Fortunately for me, especially my business with little did I know when I started.
Why don't you describe to us some kind of opportunities? You were saying that you get a lot of your deals by going to the auctions at the sheriff's sales. Maybe you could describe to us a little bit what is the sheriff sale and what kind of deals have you seen? Is that something an investor who's not in Indianapolis would be comfortable with? Start with what's a sheriff's sale and how does that exactly work?
You have it. You have a tax sale that happens once a year and you have sheriff sale where it's foreclosures. You know all about this. They default on the loan it goes to sheriff sale and when you're buying, there's a certain amount of risk. You don't get an inspection. You don't get to see the property. It's not that you can't but you're not supposed to.
You can drive by and maybe see inside some windows with binoculars.
Do whatever it is that you're going to do to discover what you can about the property but you will not get an inspection and you are not guaranteed cleaning, which is something I've discovered. I bought a house that was sent to foreclosure by the HOA company and not the mortgage company. The mortgage supersedes the HOA lien. I bought the house and it turns out, and this is an ongoing legal battle, which is going to be fine at the end, but it's something which I've kind of learned my lesson on that one.
You have to do a thorough title search.
Title searches don't make sense when you're dealing with volume because I look at probably 30 houses for everyone that I buy. I'm crunching numbers on them and trying to determine the top value and what's the rehab going to cost. There's a lot of work that goes into it on the front end. When we're buying from a distressed property that's from a homeowner or something that was inherited or something like that, it's a lot easier because then you get your clean and clear title search and you buy it as a traditional real estate transaction. With ShareASale, you don't get that benefit. You do have to be careful. Now what I do is check with who was sending the property to ShareASale. If it's not the mortgage company, I tend to shy away. I don't entertain the purchase.
This ShareASale is once a month and how many properties would you say are on the list on average? How do you determine out of all those properties that you would bid on? What's your process there?
I go to multiple counties. Maybe 3 or 4 sheriff's sale a month that I tend to hit. This is purely logistics in Hancock County, Morgan County, Johnson County and Marion County. Those are the ones that I stick to. Marion County is the biggest one and typically, you'll see anywhere from 100 to 200 properties come through. Morgan County, not many. Johnson County is the same boat. I weed through areas of town that I like to invest in, Marion County, for example. I'm isolated to maybe five zip codes that I'll even invest in because logistically, it doesn't make a lot of sense for me to be sending my guys an hour away. We're able to find deals that way. I can't tell you how many times I've struck out at auction.
It's disappointing.
Yes. You don't know the starting bids are the problem. They don't put out the starting bid until 24 hours prior to the auction. I'll always do my initial research via my realtor software. I can comp the properties out and figure out the value of everything. Everything that fits into our investment strategy, I have a list on my desk of potential properties and once that 24 hours prior to the auction and the starting bids come out, I will go and investigate the properties individually. The next day you go to auction and you try to get one. I know exactly what my bid's going to be and exactly when I'm going to stop. I know what our numbers are and if we get it, great. If we don't, move on to the next one.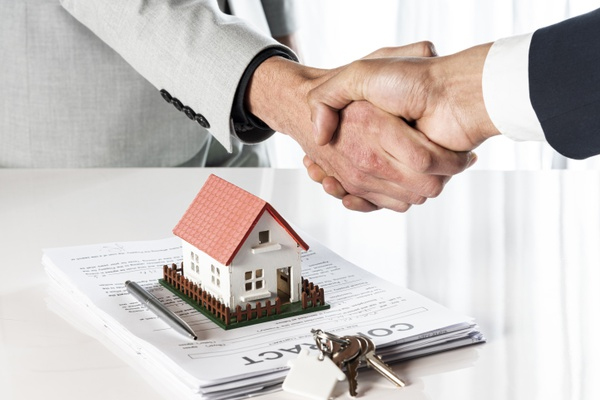 That's an interesting lesson for people. You make 30 offers and properties and you may only get one.
Probably for everyone that I buy I look at 30 minimum.
Some investors get disappointed when they look at five and they don't get one.
It's disappointing.
It is, but you're telling me 30.
I want to buy them all.
If you win the property at the sheriff's auction, how long after do you get the keys to the property and what do you do next?
It takes a couple of weeks to get the deed and whatever excess funds that you have there. Typically, we'll go in right away. I'm going in on the same day. I'm changing the locks. Once we win the bet, it's our property and we go in. Sometimes we start to work immediately and it depends on where my guys are in the process. I bought a property that we still haven't started because I've got my guys on another project. As soon as they're finished, we'll start the next one. If we get too far behind, I'll bring in subs and we'll make it happen.
When I talked to you, you had been to the sheriff sale and you got like a little house for $50,000 or something like that.
It was $120,000. It was the last one in Valle Vista in Greenwood. We're not going to make a $1 million on it but we're going to get a nice return and we're going to do it in 30 to 45 days.
You paid $120,000 and what do you think the after repaired value is on that home?
It is going to sell for $185,000.
Are you doing a lot of work on it or only a little bit?
$20,000.
That's not bad.
$20,000 for us are countertops, all the windows, all the floors, a paint job, the light fixtures, doorknobs, hinges, probably a couple of doors and retiling. It's got a two-sided fireplace we got to retile both sides of that. One of the tubs is okay but the other one has kind of a do it yourself tubs around that somebody had tried to tile. It's $20,000 with the work. We're replacing the HVAC system.
It's 45 days of repair. What's the timeline of selling a home in Indianapolis? Is it a month? Because inventory's tight.
There are federal laws. No matter how you buy the house, we buy it from a homeowner or it was an inherited property. The kids don't know what to do with it and it's distressed. They need to sell it off for cash or divorces are pretty common. We buy them that way. It's not only the sheriff's, that's one avenue. It makes up half of what we buy because we stumble across them. In this business., I'm in it all day every day.
I was asking about inventory like what's the timeframe to sell the home? Once when you flip something, there are rules for the buyer's loan.
If you acquire a property, you have to wait 90 days to sell it. If you're wanting to sell it to an FHA buyer, about 80% of our buyers are going to be FHA buyers. I know this firsthand. That's a pretty accurate statistic. At a minimum, it's the bulk of buyers are buying it.
If using your own cash is a concern when buying, then you shouldn't be in this business.
Click To Tweet
Limited cash down and Millennials. You're saying most of your homebuyers are pre-Millennials.
It also depends on the area. I can put a pretty good guess of how it's going to sell and who it's going to sell to. The one in Greenwood that we bought, for example. I'm 100% confident that we're going to sell to a conventional buyer. We're going to get a line of people that gets in a neighborhood like Valle Vista that's desirable. A lot of people want to live there and there's no doubt in my mind that we're going to get a conventional offer. We will not have to wait that 90 days, whereas you get top dollar in Canby. You're probably going to get an FHA buyer and you need to plan for that 90-day hold, which means you can drag your feet on starting the rehab.
Do you use all your own cash for the rehabs of properties? Do you have a business line of credit with a bank? Do you have partners that have cash? A lot of investors want to know, "I put all my money into buying this property cash. How do I pay for the rehab?"
If that's a concern, you shouldn't be in the business. I do not recommend hard money loans. It's what you said, sometimes you don't know what you don't know. You can't afford to take that risk in this business because it could lose you a lot of money. When I started, I learned from somebody that was seasoned and had been around the block many times and knew exactly what they were doing. Fortunately for me, I had a good mentor. If you're taking out loans to flip houses, you shouldn't be flipping houses in my opinion. You couldn't do well doing it, but I would advise against it.
It's a little risky.
I do take on partners on a lot of my projects because it makes a whole lot more sense for me to do 3 or 4 at once rather than one at a time. It's more profitable for me. It's simple math. It makes more sense for me to bring on partners.
They're like investment partners and you're the operation's partner.
I work with local people and there are different businesses. One of my partners owns some car lots and already or car dealerships, whatever you want to call them. He's completely hands-off and he's boots on the ground. As long as you put some cash to get you a profit, it's going to do a lot better than the stock market and it's a lot safer and a lot more predictable because it's your term.
Going back to units, if someone wants to do a buy and hold some plexes or maybe an apartment building, what are the kind of price points that they can look at and maybe the gross rents? Do you know how Kiyosaki talks about the 1% rule?
I do not know.
Robert Kiyosaki, the Rich Dad Poor Dad guy, he has a theory. He's been putting out that you shouldn't even look at a property or contemplating investment unless it at least has 1% of the purchase price and monthly gross rents. If you buy a $100,000 house, your gross monthly rent should be $1,000 a month, at least.
A $100,000 and rents for $1,000 a month?
Yes, that or more. He's saying that because if you don't start there, it's probably losing money.
I disagree with that and I'll tell you why.
In Florida, it should be more. In Florida, property taxes are high. You've got hazard insurance that's high, so you need more like $1,200 to $1,500 to make it an even cashflow. A Pittsburgh guy said that it's depending on the property tax bill. It varies a lot in the Pittsburgh area. He's like, "You might need $1,200 a month for that $100,000 home or you might need $1,500 and some neighborhoods because the tax bill is high." Going back to your market, what do you see as the gross rent versus price point there? Do you have a feel?
I do but finding $100,000 property that rents for $1,000 a month, I would have to dig on that. I've never done the math that way.
That's a quick and dirty rule that they use. You have to do the math.
I understand that but it's never that simple. I have a single-family house that we have. We have one on Morristown Road that the lady paid way too much for it. It was $60,000 or $70,000 in and it rents for $750. I guess that would make the rule.
Using the duplex that we finally took control over it. Let's say it wasn't the price we paid, you're saying maybe the market rent would be like around $80,000 but it's in that kind of average condition. It could get $500 to $550 per side. The total rent on that property is about $1,000 to $1,100 unless we fix it up and try to aim for higher-end renters. In that case, if it's worth $80,000 and the gross rents are around $1,000, at least you could come up to it and say, "This property has potential. At least I'm starting in a good place."
It comes down to your tolerance to risk. The higher your tolerance to risk, the better you can do but it becomes unrealistic. You go to the eastside of Indianapolis in not great of an area and sure, you get the house for $50,000 or $40,000. It's looking like you're going to get $900 a month in rent, but what ends up happening is a high turnover rate. People that don't pay rent and they trash it out when they leave. It's a victim mentality to somebody and it doesn't perform long term. Whereas you pay $120,000 for a small house in Center Grover for $130,000 that rents for $1,100 a month but it's going to perform exactly on schedule and it's predictable.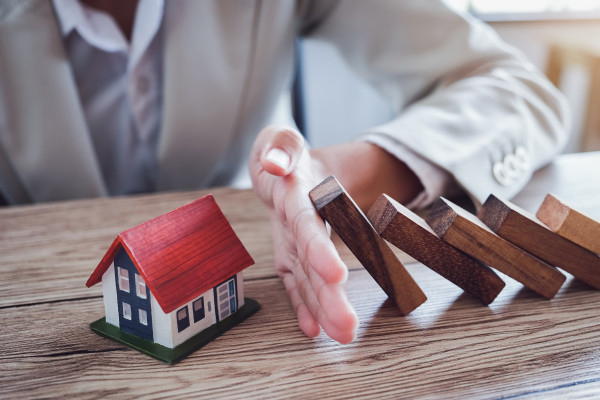 People are going to be well employed and they're unable to buy a house because of medical bills and student loans. Those are the two main things. When we place a tenant in a rental, oftentimes their inability to buy houses are because of medical bills and student loan debt. What you end up with our renters that are going to take care of the property. There's still some degree of pride in ownership. That's why I was saying I don't necessarily agree with that 1% rule because there are exceptions to that. When you're gaining value ahead of the national average and the properties getting valued at 4% a year as opposed to 3% or 2.5%, it may make sense to take that small loss and see the return later on it with a higher property value. Indianapolis is a market that I know. I don't, I can't speak for the rest of the country. They do in Hawaii. I have a loose idea but here I have my fingers in it. There, I don't.
What is the multifamily market like? For some of the investors that have bigger pools of money, is there a 10 or 20-unit building? Are there true apartment buildings and multifamily opportunities there?
I listed a property and the owner bought it back. It's in Martinsville, Indiana which is about 30 minutes south of Indianapolis. It's three commercial units and eight apartments above so it's a tall building, three and a one-bedroom apartment is above. The potential gross at 100% occupancy was $91,000 a year. We did we sell that building to another investor, but we still manage it. We closed on it. It sold for $480,000. It's a cashflow machine. It nets probably $50,000 a year to the new owner.
It's $41,000 and expenses so it's about $3,500 a month.
The problem is it's not metered independently. The owner has to carry all the utilities and you have your management fees. At the end of all of that, it's still grosses north of $50,000 a year.
Is that an easy one to manage? You kept them on so it must not be bad.
It's easy because I hand placed every tenant in that building. It's easy to manage. If somebody else comes in and makes a mess of things, you have to come in. It may take two years to turn it around. I've done it a couple of times now. It's a 16 or a 30-unit complex where you have to change the culture. It takes time.
That's interesting that you say that because I always say it takes about eighteen months or a little bit longer for your average turnaround. If it's bad, it can take longer.
It has to be in an area where there's room for that improvement.
If the pool of tenants doesn't change, you're in trouble. The pool is the pool. What about like a 30-unit building? What would that run?
There are many investors here that that are clamoring for multifamily. Years ago, we were trying to sell these two buildings. One was twenty units and one was 25 units. They were across the street from each other. It was Woodvale Terraces and Woodvale Commons. It was difficult to make the sale then and now investors are coming out of the woodwork. I can't remember how long it took us to sell those. Now, they would have lasted one day on the market and sold for $50,000 more. Times are changing. It's a strong economy and a lot of investors clamoring for a deal. It's the same thing with residential houses. Flips used to be, "Pick one. Pick a plum on the tree and go on." It's not that way anymore.
We might be a little late to the party is what you're saying.
Not necessarily. There are deals to be had. They're not as readily available.
Are condos a thing in Indianapolis?
Condos are great. I like managing condos. We have a handful of condos. We have like 5 or 6 something like that. We have one investor that likes buying condos. The HOA fees are what gets you on the condos. It's $200 a month in HOA fees.
I'm not a fan but it is a place for some people to start to invest in a condo.
That's the interesting thing about working with many different investors. Some like multifamily, some like single-family houses, some like condos. Some want to buy in areas that are speculation and see that big return later. This is what we talked about with the south side. That's what's coming up. If the market stays strong and it keeps trending the way that it's trending, your house in Olive Street is going to be a home run. You did great on it the way that it sits and a couple of factors like the interstate being nearby. It's still a great area to hold in.
To give people an idea of the price points in that southside area because it seems like that's where there's some potential and some people like that kind of potential of having a go up in value and are coming in at the bottom of the scale. What are the price points for a home over there or a small plex? Is that in the hundred thousand range over there?
You have to draw the line somewhere. I would say you need to draw the line at all in $70,000 to $80,000 somewhere in that range. You're good to go. If you're too far below that, you're going to sacrifice and be a higher crime area if you're talking about long-term holds.
What about the duplexes? If a single-family spends $70,000 to $80,000 in that little neighborhood and I guess from what you're saying, you'll get $800 or $900 in rent probably.
It's sporadic here. We saw the portfolio of student housing that we're going to continue to manage. University Heights on the southside south of Olive Street by a couple of miles, you're going to see nothing but growth there because the university's putting tens of millions of dollars into the infrastructure around the college. Their property value cannot help but go up. The investor is still under contract. The purchase is ongoing and we're going through the inspection phase. It's six houses and it's a $600,000 purchase.
It's like $100,000 apiece for the homes.
The homes were had back in 2008 for $60,000 or $70,000 apiece and now $100,000 or $110,000 apiece or whatever it ends up being. They're not in excellent shape but they're not bad. The university is protecting the value there and it's a common theme along the whole southside. It depends on where you go, the eastside or the northeast side like Geist, for example. Fort Ben is on the northeast side and it's a great area to invest in but it's not a market that I'm invested in personally or an area that I traveled to because it's not logistically the best for us.
Is North Ben where Norte Dame is?
No, it's Fort Ben. Fort Benjamin Harrison was off East 56 Street. North Central High School is there. It's a fine area. There are property management companies that manage over there that are decent.
How long does it take to do evictions there?
Evictions in the state of Indiana are multifaceted. If you have a non-performing tenant and they default on their rent, you can evict after ten days. When we sign a lease, we say, "Rent is due on the 1st after the 10th. It's late after the 5th but after the 10th, we can evict." We'll give them a day or two days to transmission one out. We've got to wait for the next paycheck, "Tyler, help us out." It's fine but you can legally evict after ten days. On November 11th or whatever month it is, you go down to the courthouse and you file for the eviction. You're typically in court within two weeks before the end of the month. It's maybe three weeks but I'm giving you the rough numbers. You're in court within two weeks and the judge may give them two weeks or 30 days or whatever. It's at their discretion.
I don't like those words, "At their discretion." I don't like those generally in life.
It is what it is. You've got to have a heart. They have kids and their job, have cancer, whatever the case may be. Within I would say five weeks on average of filing the eviction, they'll be out of the house and more often than not, they're going to leave. That's going to be the end of that.
You don't see too many struggles?
If they feel like they've been done wrong, you may see some pushback or maybe they cause little damage to the property. If they don't leave, you go back with the constable with the writ and the sheriff is going to tell them, "Pack up what you could pack up into your car right now and get out of the house." It's on you as a landlord. This is the cost that you would incur. You pay for a moving company to come in move the stuff to storage and have to pay for that storage fee for 30 days. It's on them to get it out. That's a potential loss to the homeowner or landlord. I've never had it come to that. In my years and management. I've never seen it come to that because more often than not, people move their stuff out. To be honest with you, I don't think I've ever evicted a tenant that I've placed.
We do a background check. I have a couple of times had people fall on hard times where we're saying, "We're going to keep your security deposit and you're going to pay your rent this month. You're going to be out by next month and we're going to place a new tenant." It's to keep the investor whole and not hurt the tenant. At the end of the day, I like people. It can be anybody's struggle, especially they fallen on hard times. They lost their job or whatever the case may be. You do what you can as a human to help people. We have had that happen a couple of times where for whatever reason, they couldn't make rent but you have a security deposit. As long as you can place another tenant within that 30-day period, that's sure to cover the lost rents. You get your new tenant in and you never miss anything.
You don't see a whole lot of people wrecking the place on the way out?
Never. My realtors double as leasing agents and at the end of the day, the background check is where you get rid of all the scumbags. If they have a history of defaulting on car notes or defaulting on this or that, you'll see it in the background check. We don't place those kinds of tenants or felons for that matter. Not that we won't place a felon, but it depends on the crime. There isn't any list of who we don't rent to them.
I have a couple of questions from Keith here, "What does the property management charge that you charge or in percent or maybe it's a flat fee or whatever or what's normal if you don't want to say your own?" The other question is, "What kind of discount you typically target relative to the retail price when you're buying at the sheriff's sale? Are you looking to get a 30% or 40% discount?" We know every situation is different but do you have a certain number that you aim for? What's your approach to that?
I'm starting with the property management question. Ten percent of rent's collected for ongoing property management. We don't waver from that. We used to discount it to get business and it's not worth it.
You have small price points there. To do it for less than $100 will be tough.
We will discount if it's a property that rents for $2,000 or more or $1,500. We can discount to a flat rate but as a general statement, 10% for a RAP, we don't waver.
Is there a fee for refilling a rental property? Do you have to pay another realtor also?
Tenant placement we charge half of the first month's rent or a minimum of $500.
Do you have a visit fee? Let's say a plumber has to go out and fix things or something happened at the property and you have to go meet a tradesman at the property. Do you charge for that?
Our maintenance is $33 an hour. Ninety percent of the time, our in-house can handle it. If it's something like an emergency, obviously, that's going to go up. As a general rule, $33 an hour and that's, that's. It's a $45 minimum for the trip. If the water heater goes out and it's leaking, send them out there to fix the pipe or whatever. Typically, it's $45 to $78.
Do you have a thing written into your rental agreement where if they rip the screen, it's on us and the next time it's on them, or if it's clogged down the drain? I could give you a list of all the dumb stuff they do but you know what I mean.
I do. If the tenant causes damage, and this is the lease and we are clear and upfront, if a kid flushes an apple down the toilet and need us and the plumber, it's going to be charged the tenant. It gets attached to the rent. Garbage disposals are tricky because if they do something to it and clean it out, there's no evidence. Luckily, it's relatively cheap. If the water heater goes out or the furnace or something like that, it has to go back to the landlord. You account for that when you buy the property as deferred maintenance.
Keith is asking, "Is the $33 an hour included in the transit time?" The $33 an hour would be in that $45 minimum, right?
The $45 minimum covers the trip to the property and if that repair happens in under an hour, that's a $45 charge. If it's over that hour, they're going to see a jump to the $78. Normal business hours are 8 to 5 and anything after would be considered emergency maintenance. You rarely run into that. It's not often.
When you go to these Sheriff sales, are you looking for a certain discount off the price? Our duplex is a good example. We listed it at the sheriff sale for $78,000. Probably someone would have been glad to get it for $50,000 but not for $78,000. Is there a certain percentage you look for?
No.
You go, "I like that neighborhood. Let's go for it?"
No. There's a specific dollar amount. If that's not in the profit, we don't mess with it.
Got it because you're mostly flipping those ones that you go to auction for.
I only flip. I don't have any hold.
Except for those few little houses you have. You said you have three houses in that little commercial thing but the commercial thing is going to be a flip.
As a general statement, I don't buy to hold. I buy to flip because it's it makes much more sense for me to stay liquid and keep doing what I'm doing. Different people have different strategies and for me, because I'm here and I'm local and I'm able to do what I do.
It's part of your income as opposed to passive income. This is an active income. You're building your pile of money, in other words.
This is how I pay my electric bill. When I'm not flipping houses, they're cutting the lights off here, Athena.
That's no good. You can move in with one of your tenants, though.
I can get cheap rent.
If someone wanted to get ahold of you to investigate buying there in Indianapolis, how would they get ahold of you? What's the best contact information for you?
Partnered-Property-Management.com or PartnerRealtors.com or PartnerAccounting.com. Hit the info button there and send an email. You'll see the whole team. We're in multiple businesses and working with home buyers and sellers. We talked about investors. Honestly, the more rewarding thing is not working with somebody that has $10 million on a 1031 exchange and needs to park the money. I'm a lot happier with myself at the end of the day when I find the first time homebuyer that is finally approved after six months of working to build that credit to buy their $80,000 house that we know in ten years is going to be worth $120,000. They're going to pay down a mortgage and they're going to have a nest egg. It's going to be good for them in the long-term. That's passion. I like what I do on every facet of the business or I wouldn't do it. That's the part that I enjoy.
Thank you much for joining us, Tyler. I, appreciate it and I'm excited to be working with you. This is great.
Sounds good, Athena.
Important Links: