Real Estate Investment Courses
Why wait?
Start your real estate investment portfolio in 3-6 months.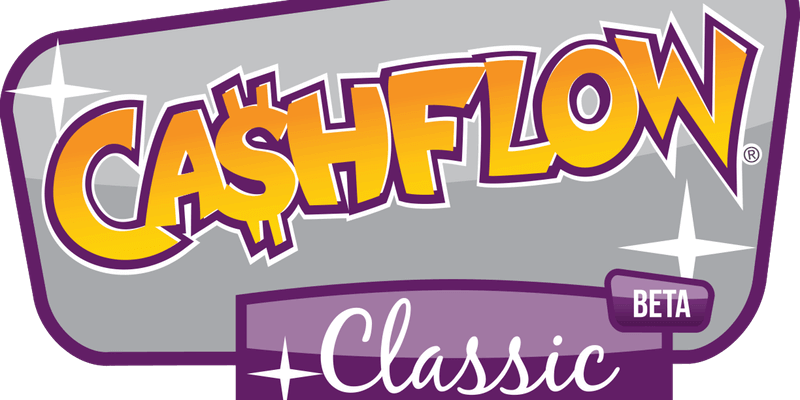 Learn to become Wealthy by playing Cash Flow 101 board game (by Robert Kiyosaki)
About this Event
Join us for a fun energetic afternoon playing one of the most popular board games about investing CASH FLOW 101 by investor Robert Kiyosaki. This game will be coached by Athena Paquette millionaire real estate investor who has been playing this game since 1999. Similar to monopoly and the game of life, this board game teaches us how to build assets, create cash flow and learn how to get stronger financially in real life. the lessons we learn and the networking with other investors is life enriching. You will walk away with new friends and a better understanding of what's getting in your way from becoming financially free. I hope you will join us.
Upcoming Dates:
– 1pm to 4pm on Saturday, January 18th, 2020
Register: https://www.eventbrite.com/e/lets-play-cash-flow-101-tickets-88188324653
Directions: Allomi Wellness Center
– 1pm to 4pm on Saturday, February 22nd, 2020
Register: https://www.eventbrite.com/e/lets-play-cash-flow-101-tickets-88192029735
Directions: Allomi Wellness Center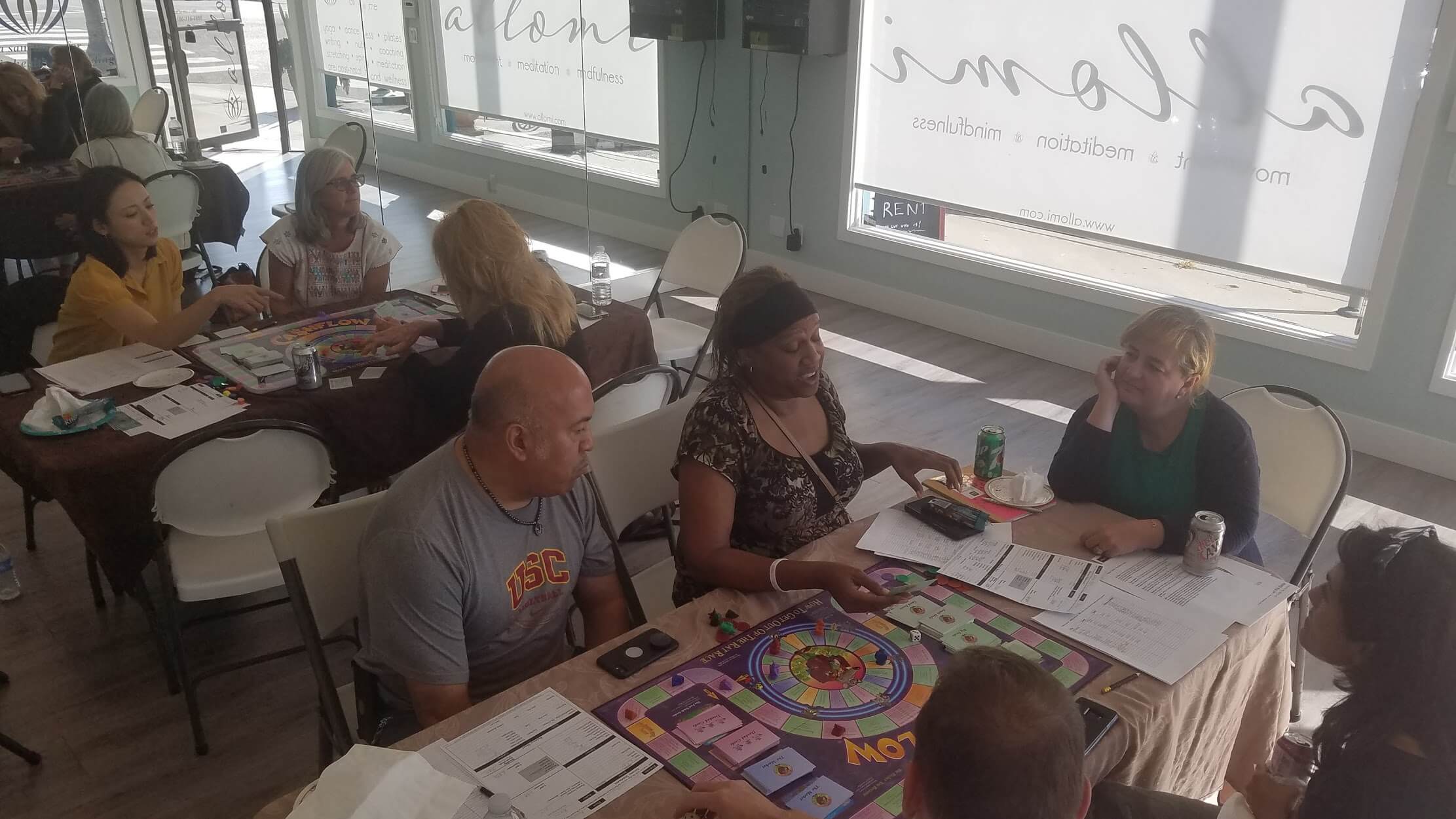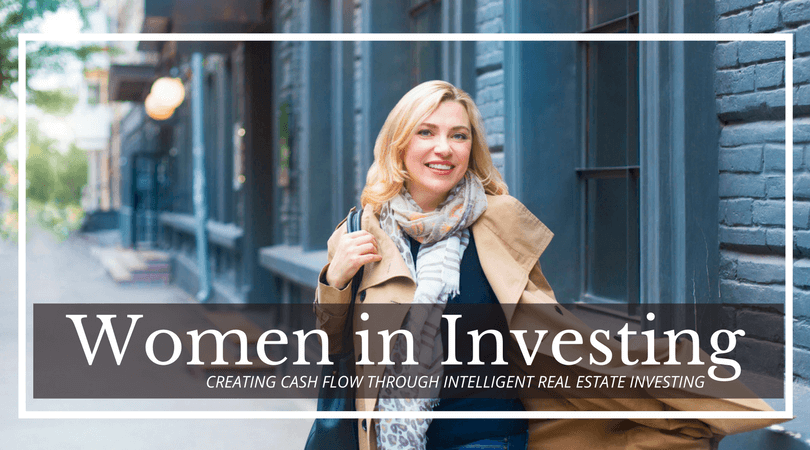 Buy real estate for pennies on the dollar with Tax Liens!
2-Hour Real Estate Meetup and Mastermind
September 19, 2019
At Allomi Studio in South Redondo Beach
Join us as we talk with Cynthia Spirlin from Las Vegas about tax lien and tax deed investing. How she buys property at pennies on the dollar. yes a $50,000 house for $1700.
At Cash Flow Academy we know that you need both know-how AND a positive mindset to succeed. Self-doubt and misconceptions about wealth are blocks to real estate investing success.
So join us at Allomi in Redondo Beach for a night of UPLIFTMENT and networking with new and experienced women investors.
Evening includes wine and nibbles. Make sure that you sign up for the event on Eventbrite! Your investment in yourself is only $20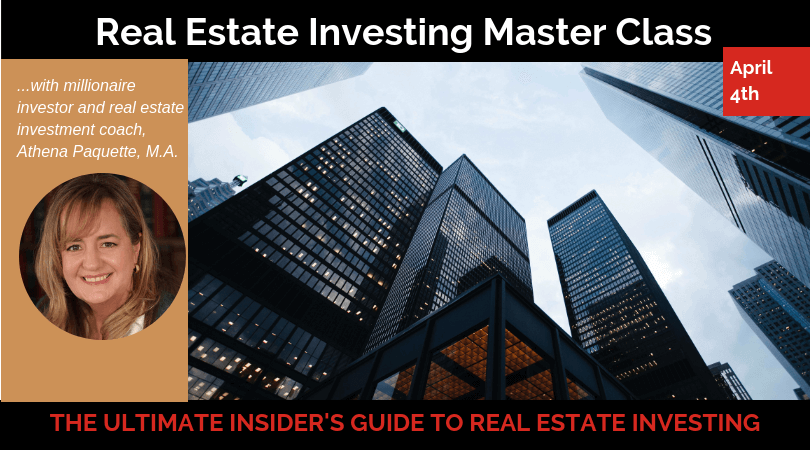 Real Estate Investing Mastermind
3-Hour Workshop
Thursday, February 27th 2020 from 6:00-9:00 PM
At Griffith Adult Center
Must register at the Griffith Adult Center Website. Click Here
The class that started it all! The one that has turned average income earners into millionaires.
Dear Teacher, Engineer, Business Owner, Entrepreneur, or Veteran,
If you've been dreaming about starting or expanding your real estate portfolio, but you think you can't afford it, you're going to LOVE this 3-hour seminar.
This real estate investing seminar has helped average income earners become millionaires and escape the "rat race." NO GET RICH QUICK SCHEMES! I give you the knowledge and the tools that will help you think like a successful real estate investor.
During our time together, you'll learn:
1. The No-Money, Small-Money, Big-Money, and little known real estate investments
2 How to calculate the true ROI on an investment
3. My "Easy-Does-It" math, so you never feel overwhelmed by the numbers.
4. Investor "lingo" so you'll be taken seriously by other investors, lenders, and real estate agents.
5. How to flip property
6. How to hire a property manager
7. How to hire a real estate agent
8. Discover your level of risk and the best investments for you! This class is great for you if you're a beginner or intermediate investor.
Please join me. Your investment in the class is only $39 and the knowledge you'll receive will last a lifetime!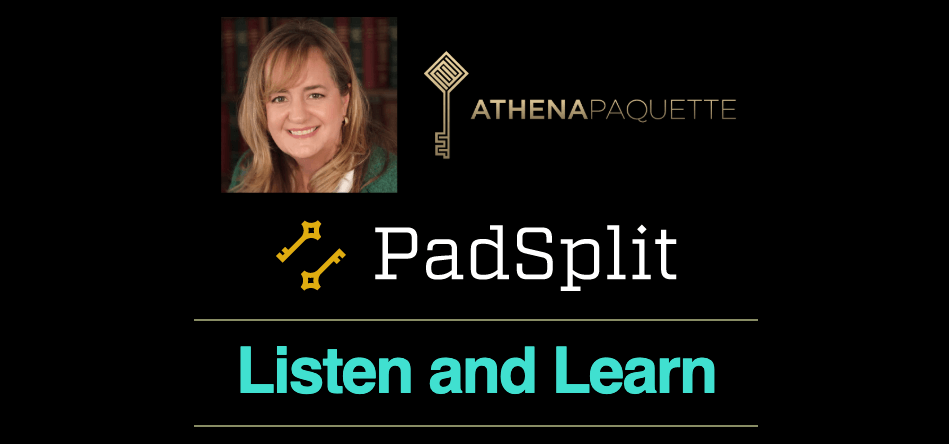 Join Us Wednesday October 30th from 6-7pm!
Join me as I chat with Frank Furman COO of Padsplit!
I learned about them in a recent issue of Bloomberg Business Week and had to get them on the Cash Flow Academy podcast to come talk to us about what they are doing to end the Affordable Housing crisis. 
Padsplit is located in Atlanta and has a solution to the Affordable Housing crisis and at the same time create higher cash flows for rental property owners. 
Hear how they turned a lack of affordable housing to housing for 100s of people.
The business model: The "renter" is a member of Padsplit, not a tenant, and is paying for and living in one room in a house. No long term contact, no big deposits, can rent for a week or longer (avg is 6 months), rooms are furnished, housemates are strongly screened, all utilities included and at half the cost or less of renting your own place.
This young start up (2018) is going around the country partnering and speaking with those interested in solving the affordable housing problem one room at a time. An example of their collaborations is UC Berkeley's Terner Policy Center and their funding comes from well known VCs. 
This is not a new idea but they are scaling quickly and have created the structure to grow. 
Hear how they came to be, how they are creating affordable housing and getting 3x the return for their landlords.
They intend to take their business model to other major cities soon.  Will government regulations around STR stop them or will their goodwill open doors?
Please click the link below to join the webinar: 
Topic: Padsplit: Solving the Affordable Housing Crisis One room at a time and x3 the property owner's profit! 
Please click the link below to join the webinar: 
https://zoom.us/j/547870059
Or Telephone:
    Dial(for higher quality, dial a number based on your current location):
        US: +1 669 900 6833  or +1 929 436 2866 
    Webinar ID: 547 870 059
    International numbers available: https://zoom.us/u/acMQMnLgyA
Monday
Tuesday
Wednesday
Thursday
Friday
Saturday
Sunday

1




2




3




4




5




6




7




8




9




10




11




12




13




14




15




16




17




18




19




20




21




22




23




24




25




26




27




28




29




30




31